O HAI GUYZ.

I hope you guys had a wonderful Christmas, whether you were celebrating and opening gifts or going to Chinatown and seeing movies (because if I didn't celebrate Jul, my Jewish family and I sure would be seeing a movie or getting orange chicken).
Our tree isn't very traditional, but it is for me. Most of our ornaments are nostalgic preschool ones, like this
and these
and our angel:
Ugly but lovable. Like manatees.
I do really love our Norwegian decorations though. Heinous mice and styrofoam deer and beardy nissen.

The mytights.com gifts are still coming and I can't wait, will definitely have outfits with those cool cats coming up. Books from Amazon have yet to arrive as well, and some look like they'll be farting inspiration everywhere. Once they come I'll try to post pictures of their content (Mick Rock and Japanese street style, hintidyhint...)
I do have to show off a few gifts I'm most happy about though. In my defense I am still a child and allowed to brag/be a greedy gnome about presents. B jealz.
From my sister, a book of art, photography, and writings of American youth compiled by David Levithan. He wrote a note in the beginning that is seriously inspiring, a wee excerpt for ye folke:
One of the great things about reading words or seeing art on a page is that it's the meaning, not the volume, that matters. A writer doesn't need to scream to be heard, nor does he or she have to worry that a whisper will be too quiet to be perceived. Even in absolute silence, we can be loud. Even in complete noise, we can be silent and still get our message across. The words make the voice, rather than the voice making the words.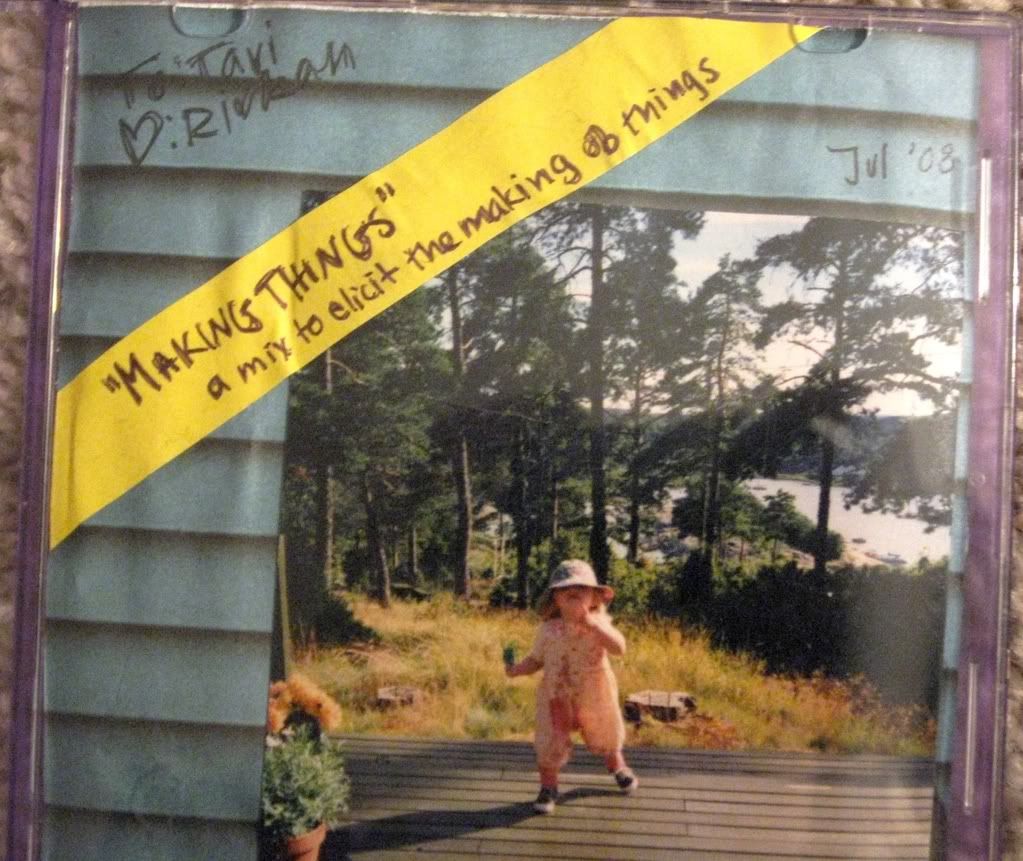 She also made me a CD full of songs that make you want to make things and be crafty. I'm itching to do DIYs already!

My other sister and I have terrible obsessions with horrible TV. She made me what is probz the funniest book ever, I was literally crying at how hilarious it is. I don't remember the last time I laughed so hard. It is epic.
Then this morning my dad and I ate pancakes and did Sudoku and sang along to Joni Mitchell together. During break I always feel like if I don't go out and do something fun all my time will pass me by. I forgot how nice it is to relax. What do you think, deer?
And to all a good night.