I think I'm actually starting to get back into the groove where I can't decide what to wear because I feel like I have too many options and not because I feel like I'm uninspired. This should probably lead up to an outfit but herm..my camera needs new batteries and, y'know, going to the store...leaving the house...walking..work...life's too hard. Anyway, there was this one spread in the new issue of RUSSH that's really stuck out in my mind (the whole issue is great but this spread is like WHOA) these past couple days. It comes in at around 56 seconds in this video:
RUSSH - ISSUE 29 - VIDFLIP from Russh Magazine on Vimeo.
This story has a kind of freshness. Not in a fresh, new idea type of way, or in a cool blue type of way (does that only make sense in my head?) but in a way that kind of gives a feel of the air outside if the photos all meshed together and became this awesome little world. Again, only makes sense in my head. But whatever! Some of these are from the spread, some just give me the same feel:
1, Tilda is awesome. 2, I'm beginning to like Juergen Teller more and more. 3, the colors!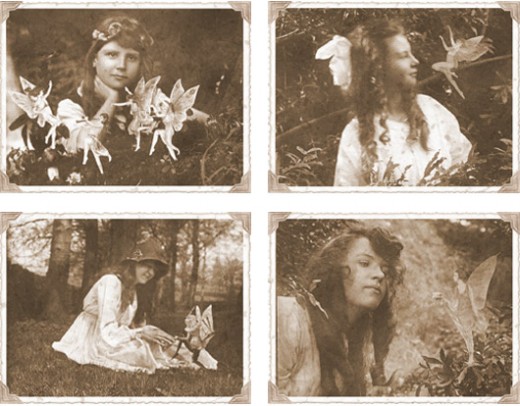 In the early 1900's two young English girls photographed themselves with fairies they claimed only they could see. Alix recreated these pictures, um,
AMAZINGLY
.
I want to be an explorer!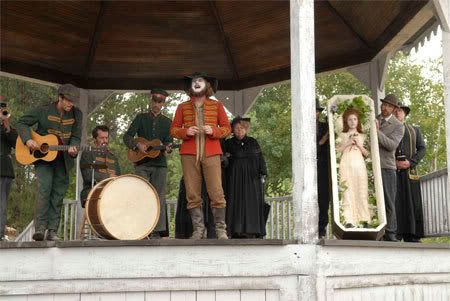 The scene where Jim James and Calexico do Goin' To Acapulco in
I'm Not There
. This part of the movie takes place in an exiled Halloween town, not unlike Black River Falls, Wisconsin at the beginning of the 20th century.
Andrei Tarkovsky picture from the
RUSSH Blog
.
We went to this exhibition at the Hayward Gallery in London called "Walking in my Mind" where ten artists created installations of what it would be like to, duh, walk through their mind. MAH GURL Yayoi Kusama made a room of polka dots, and there was a room by Chiharu Shiota entirely covered in dark wool thread with three big paper dresses hanging in the middle of the ceiling. We were told that for 5 or 6 days, three people just threw the balls of thread around the room and let it stick to the walls and ceiling. This is the picture I got, but there are much better ones at
Susie's blog
, because Susie manages to post about everything before I do, because Susie is epic, because, etc:
Anyway, that was unrelated, but I had to throw in that picture somewhere, and this brings me to one of my favorite installations: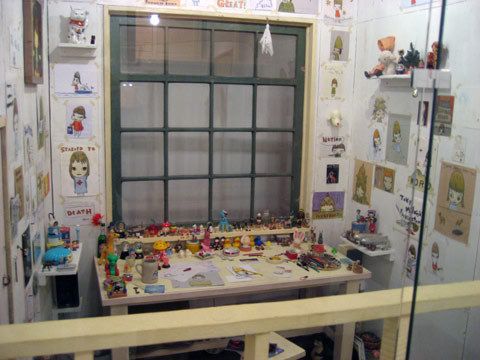 Yoshitomo Nara. I couldn't find a good picture of it but it was basically this tiny home with a little tv playing some heinous cartoon and lots of papers and work and toys everywhere. It would be nice to be a hermit if it meant enclosing myself in such a space, in a little world.
David Lynch. To be honest I have never seen any of his movies (hohoho, and you thought this post wasn't already pretentious enough! Er.) but I saw a book of all these weird artworks of his and am completely intrigued. One photo in the book was of a wall with lots of dead flies tacked to it and named under each one. Steve, Ed, etc. Speaking of bugs..
The guy in this Avedon picture apparently used to sell honey at a farmer's market my family and I used to go to. I know I could never stand like this for a photo. Even looking at it makes me uncomfortable!
I CANNOT WAIT TO SEE THIS MOVIE.
Ughhhhhh so good ughhhhhhhh
"
Has that whole "fresh" feeling I was babbling on about.
Junya!